Tanner Publishing is Western Kentucky's premier publisher of city magazines and niche publications. Tanner Publishing Company began in 2011 with Owensboro Parent Magazine. Our second brand, Owensboro Living Magazine, was added in 2013. GO Business Magazine was launched in 2015 and Henderson Family was added in late 2016, establishing our first market outside Owensboro/Daviess County.
Since our first issue six years ago, we have relied on quality graphic design to rapidly expand our readership and attract new advertisers, while also retaining many of our original advertisers with personalized customer service.
After all, our success is built upon the satisfaction of our advertisers. Through their support, each issue is available absolutely FREE for the taking at a growing list of magazine racks distributed throughout the community.
Tanner Publishing specializes in local lifestyle magazines. Our editors compile current, relevant human interest stories about the people, places, and events specific to each community. These are people readers know and faces readers recognize.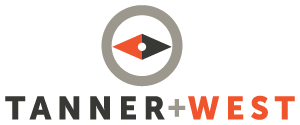 Looking for information on Tanner+West, advertising and design agency?
Visit our sister company here.